4 Chevrolets Perfect for Mom
Founded over 100 years ago, Chevrolet has become synonymous with quality, innovation and reliability. With Mother's Day around the corner, the Sunset Chevrolet team has rounded up a few Chevrolet models that we think are perfect for mom. Chevrolet Cruze As a small, compact vehicle the
Chevrolet Cruze
is a reliable car for mom to zip around in comfortably. Its small size doesn't mean sacrificing room in its interior, it has notably spacious seats and a large trunk for a vehicle of its size. Great fuel economy is another compelling feature of this model. The Cruze is a great choice for moms with a long commute who seek fuel efficiency and comfort...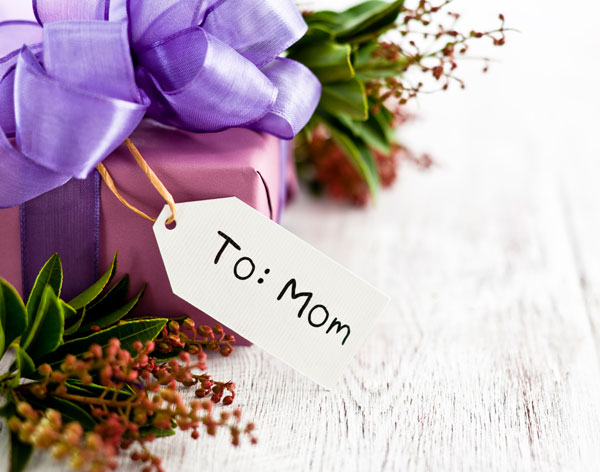 Model Spotlight: 2018 Chevrolet Suburban
As a highly-awarded large SUV, the
2018 Chevrolet Suburban
is a top-notch large SUV choice. Technology-enabled throughout, the Suburban is a power-backed performer delivering space and comfort. Technology-Enabled Throughout A 4.2 inch multi-color Driver Information Center comes standard and helps provide key vehicle information to the driver with one quick glance. Fuel range, tire pressure and vehicle speed are all displayed on the information center. No need to fret about when you last had your oil change, you'll also find oil life displayed on the information center. While the
Why Sunset Chevrolet is the #1 Chevrolet Dealer in Washington
Sunset Chevrolet strives to be the best in everything we do day in and day out. Customer service, extensive industry and comprehensive servicing department are just a few things that make us the #1 Chevrolet dealer in Washington. Top-Notch Customer Service Our customer reviews speak for themselves. Time and time again, we've been able to make the car buying experience as hassle-free as possible for our customers. Our dedicated salesman will take time to talk through options with you, answer any questions you have in great detail and ultimately, help you make the right choice. You will leave our lot feeling confident about your purchasing decision and happy to have selected Sunset Chevrolet. Massive Inventory New vehicle or used vehicle, we have a wide inventory to choose...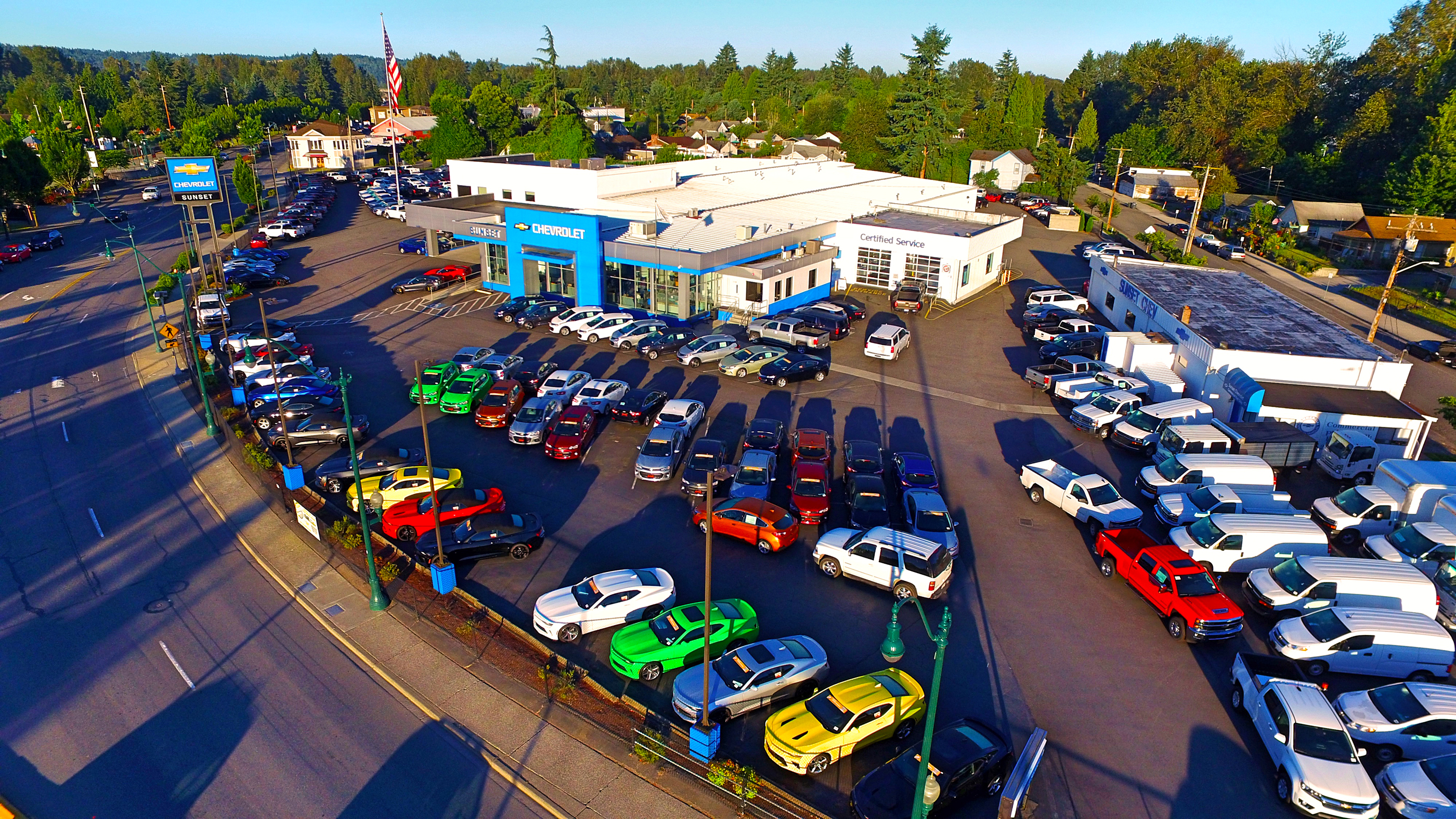 Special Offer on the 2018 Silverado 1500
Did you hear? Sunset Chevrolet is offering up to $8,000 in total savings on the 2018 Silverado 1500! Don't mull over this offer for too long, it ends on Monday, April 2! Savings Details This offer is eligible on the 2018 Silverado 1500 Crew Cab LT, with the total $8,000 savings offer representing the combination of several offers. It includes $1,000 in customer cash, $3,500 in GM consumer cash, $1,000 in down payment assistance and $2,500 as part of the Chevrolet nameplate purchase program. Just when you think the offer can't possibly get much better, would you believe us if we told you it also comes with warranty protection and oil changes for life? Silverado 1500 A reliable, full-size pickup truck, the Silverado 1500 has been voted best-in-class for available V8 horsepower...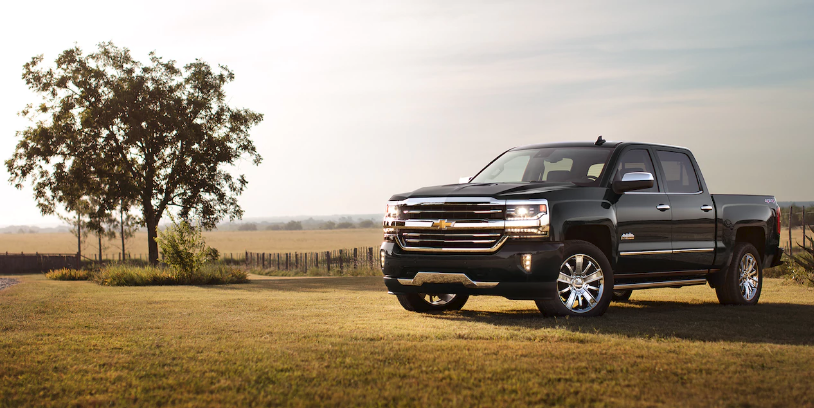 4 Powerful Reasons to Choose a Chevrolet from Sunset
Here at Sunset Chevrolet we stand behind Chevy as a quality choice for any customer that walks through our doors. Options Galore Whether you're looking for a fuel-efficient sedan or an SUV large enough to tow the family around, you'll find it at Sunset Chevrolet. Our vast Chevrolet lineup has something to suit the needs of each of our clients. Good for the Environment Sunset Chevrolet has always been committed to the community we serve. That commitment extends into the environment and shows in the wide line up of
electric vehicles
and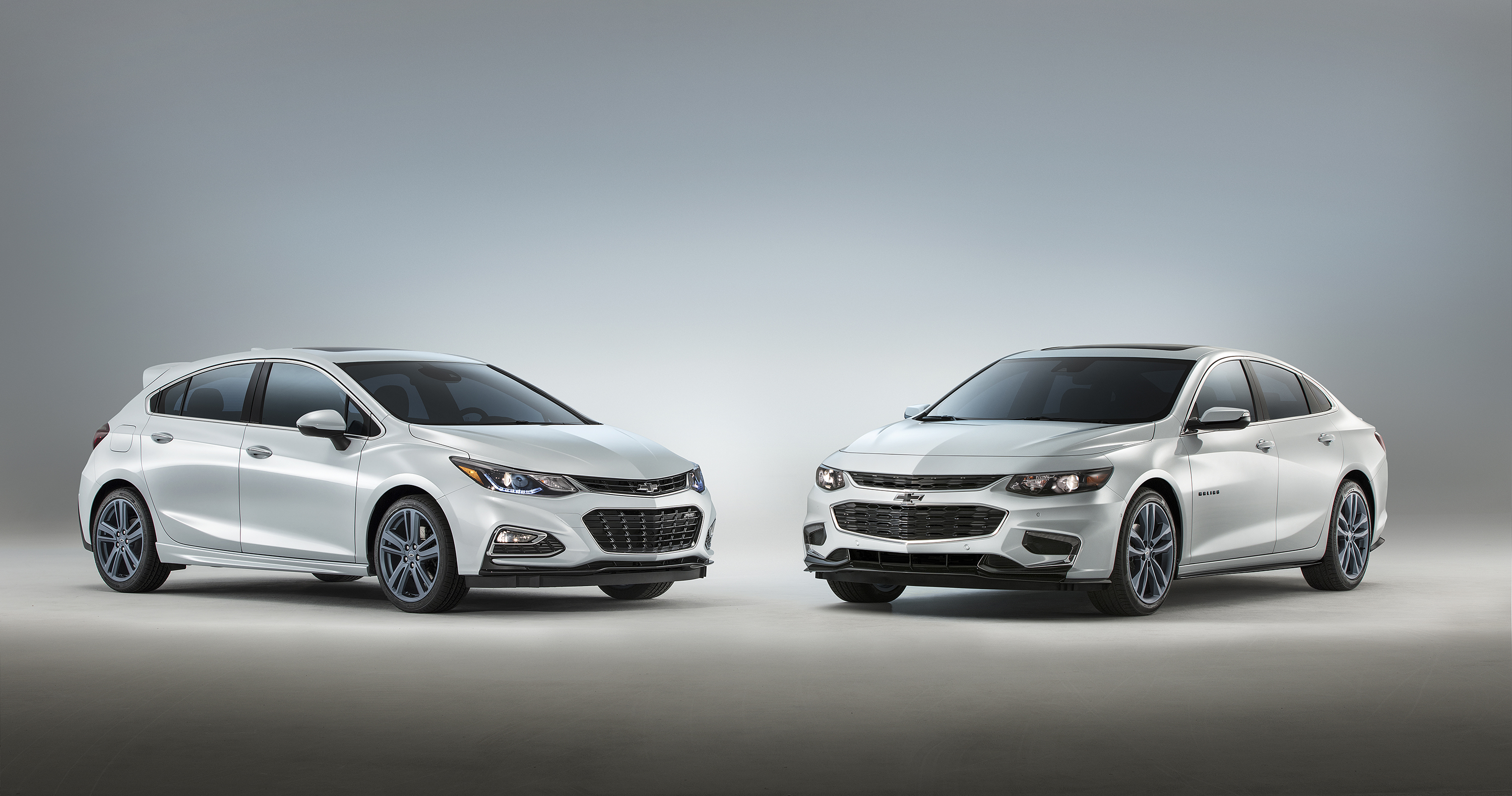 3 Surefire Tips for Selecting the Right Vehicle for Your Teenager
The time has come to find the right vehicle for your teenager. We've compiled a few surefire tips to ensure you're picking a vehicle that will keep your teenager safe while staying in a budget-friendly price range. Managing Expectations As they are getting ready to hit the road, many teenagers already have formed a concept of a dream car in their mind. While a sleek new sports car might bring a glimmer to your teen's eye, their fast accelerating time likely isn't considered a positive by most parents. On the other hand, smaller cars aren't as heavy as SUVs and can be easier to handle for inexperienced drivers. Remaining Mindful of Budget It goes without saying that car budget is a top priority when selecting the right vehicle. Fortunately, Sunset Chevrolet offers a wide...
3 Favorite Valentine's Day Rides from Sunset Chevrolet
Regardless of where your plans are taking you on February 14, we're confident that you can find a ride you love to get you there at Sunset Chevrolet. Nothing screams Valentine's Day, love and romance quite as much as the color red, which is why each of our hand-selected vehicles is a shade of red! Red Tint-coat Chevrolet Cruze If you're still considering what to get your Valentine this holiday season, why not surprise them with a compact sedan? The versatile 2018 Chevrolet Cruze has a deep red tintcoat exterior, sun roof and sleek black leather interior. This rides features impressive vehicle safety features and efficiencies, top-of-the-line technology and plenty of space for up to five passengers. Available as a hatchback, this reliable vehicle has a sporty appearance sure to...
Chevrolet Cruze: A Versatile Compact Vehicle
The new
2018 Chevrolet Cruze
is a top-ranked compact vehicle lauded for its technology offerings, safety features and bold, sporty appearance. Impressive Safety & Efficiency Fuel efficiency is a priority for many drivers, especially those with long commutes. The Chevrolet Cruze won't disappoint as it delivers up to 52 mpg highway with the 1.6L turbo-diesel engine, giving a driver 240 lb.-ft. of torque. Advanced vehicle safety features available include 10 standard airbags, a side blind zone alert that immediately warns of cars in the lane next to you and a standard rear vision camera. Do you have a teen about to hit the road for the...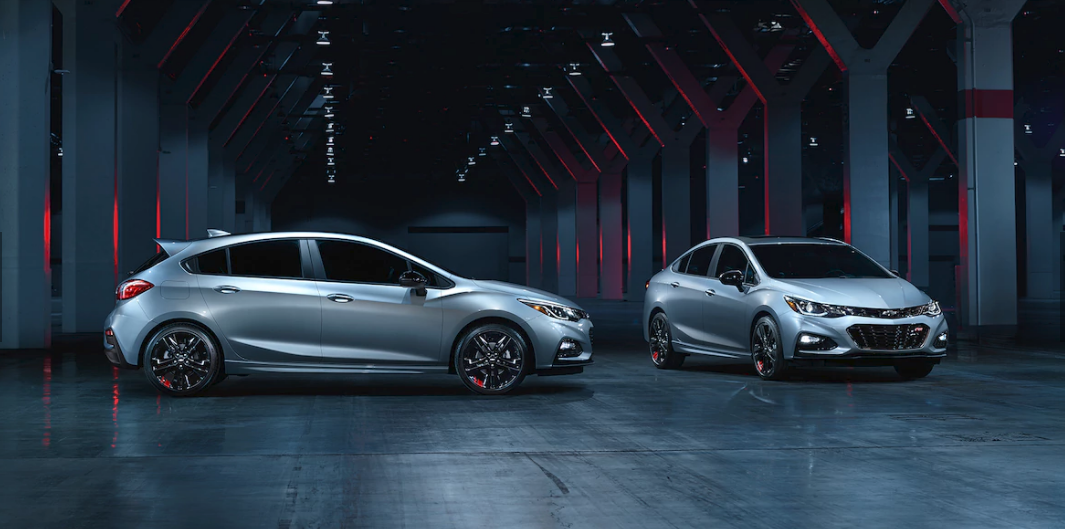 3 Telltale Signs You Need Preventative Vehicle Maintenance
Preventative vehicle maintenance is critical to keeping your vehicle running smoothly for years to come! Addressing minor vehicle servicing issues before they become costly repairs can help you save both time and money. There are a few basic car servicing red flags that every owner should be able to identify. Changes in Tire Pressure Investing in an inexpensive tire pressure gauge is a very small but mighty car repair investment. Conducting regular tire pressure checks can not only keep you safe on the road but will also help save you money in the long run. Having properly inflated tires can help your car achieve better gas mileage and maximize efficiency. While you're down there working on your tires, take a quick peek at their tread to ensure your tires don't need changing...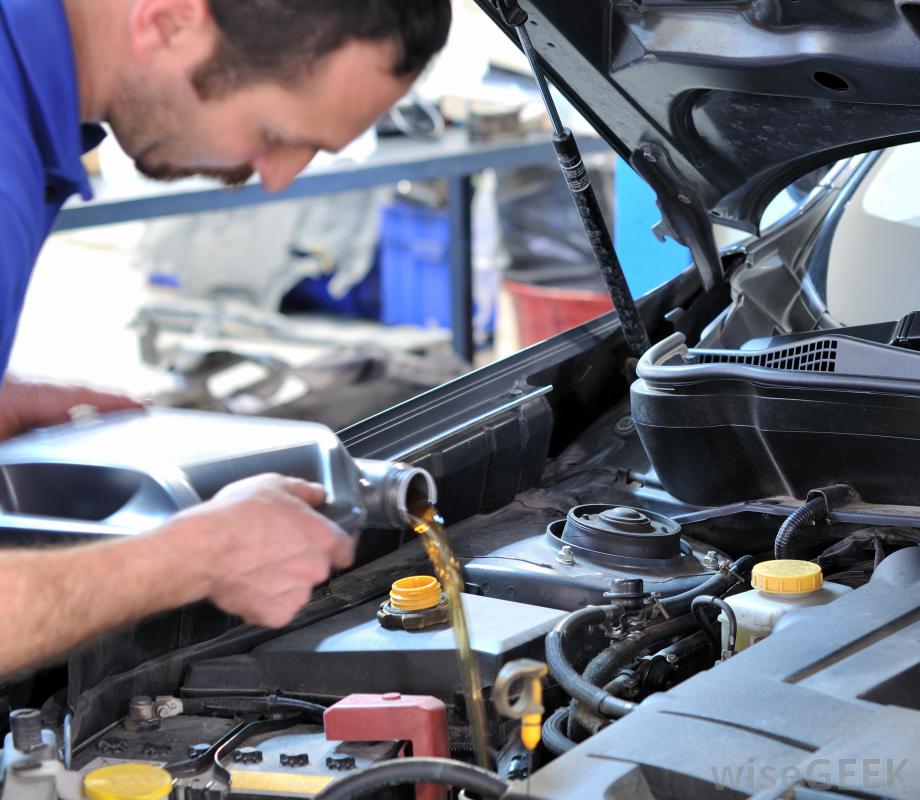 Millennials Love Chevy!
Millennials have been beaten up when it comes to their buying habits-they have been accused of "killing" the chain restaurant and diamond industry, and that they spend all their money on avocados. Thankfully, research done shows that millennials are also buying cars more that the older generations. And here at Sunset Chevrolet, we are here to help our millennial car friends choose the right car for them! Not only are millennials purchasing cars, they are specifically purchasing Chevrolet cars because of all the different options we offer with an amazing price tag. Are you a millennial looking for your first, or next, car-look no further than Sunset Chevrolet? Today, we are going to talk about a couple of our best-selling cars among a younger generation, what they have to...
Purchase Quality Tires near Seattle at Sunset Chevrolet in Sumner!
Sunset Chevrolet in Sumner, Washington is your go-to destination to purchase quality tires near Seattle! If you're in the market to purchase quality tires near Seattle, our Chevy Certified Service technicians at Sunset Chevrolet in Sumner, WA invite you to check out our extensive inventory at unbeatable prices. We've made it incredibly easy for you to find quality tires for your Chevrolet, regardless your vehicle's make, model or size, including a convenient
Tire Finder Tool
on our website. If you'd prefer, we invite you to simply head to our Chevrolet dealership in Sumner located off traffic avenue to visit with our team in person! Whether you're in desperate need of new tires or simply want to upgrade your Chevrolet tires,...
Schedule Chevrolet Service at Sunset Chevrolet today!
If you're looking for dependable Chevrolet service near Seattle, contact Sunset Chevrolet in Sumner, Washington! Sunset Chevrolet in Sumner, Washington is your trusted Chevrolet dealer near Seattle offering incredible Chevy sales, dependable Chevrolet service and automotive financing! Our team is excited to announce we are now offering Saturday service to more conveniently serve you and your family! Whether you need a routine oil change or major accident repair, our Chevrolet service department at Sunset Chevrolet has you covered. Head to our
Chevrolet service department
to schedule an oil change, tire rotation or other service online. Our experienced Chevrolet service technicians know your vehicle inside and out and...